データ コンバージョン





カタログ ダウンロード

 ストレージ関連メーカー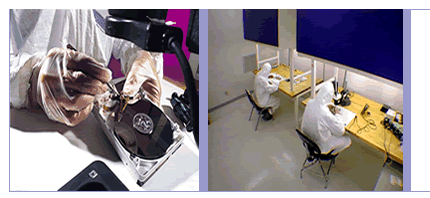 Home >> Online-form-English >>

The Data Recovery Services Expert:

  CBL Japan Data Recovery is an international provider of data recovery services for failed
 hard disk drives in laptops, desktops, data servers, RAID arrays and tape cartridges, removeable
 media. Recommended by manufacturers, CBL's hard drive recovery services are 'warranty-safe'
 and backed by a 'No Data, No Charge' service guarantee.


 CBL's Data Recovery Services Advantage:
 Hard Drive Recovery Service We Specialize In:

 * Free Evaluation With Written Quote
 * 'No Data, No Charge' Service Guarantee.
 * 100% Customer Privacy and Confidentiality
 * 'Warranty Safe' Data Recovery Services
 * Worldwide Data Recovery Service Coverage



 * Any Media / Any Brand / Any Operating System
 * Physically Damaged Hard Drives"Click Of Death"
 * Deleted, Overwritten or Corrupted Files & Emails
 * RAID, SAN, NAS and Server Data Recovery
 * Tape Overwrites, Backup Restore Services




 If you would like to start the hard drive recovery process immediately simply fill out our online
data recovery assessment form. What You Receive: Job Reference Number, Shipping Instructions,
Service Introduction, Same Day E-mail to you Or you may call us at 【070-3532-6057】
 ※ Please input information to the field, [*] column is necessary.
 ※ The application e-mail transmitted at since 17:00 and the weekend and the national holiday,
   We will contact you at the next business days.

 
 Please call CBLJP data recovery service center hot line
  >> 070-3532-6057 <<  when you hurry up.

 <<Japanese, English and Chinese can correspond.>>

           Thank You For Choosing CBL Japan Data Recovery.
               We Look Forward To Working With You.


 Copyright(C)2004 CBL JAPAN Inc., All rights reserved.